HiLIGHT integrated high-power light source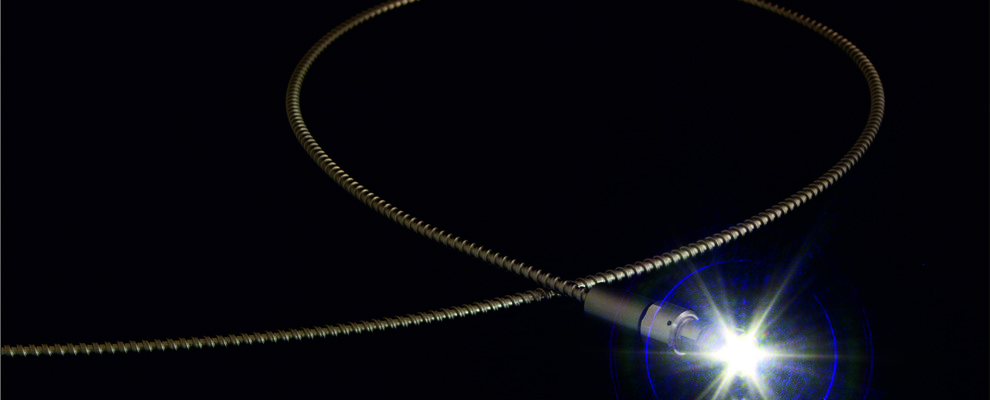 Specialized high power light source based on remote high power excitation
HiLIGHT light source
HiLIGHT laser-excited light source delivers high luminous flux through a compact light emitting module.
The use of laser diode allows for the light source to achieve reduced volume and weight while maintaining high design variability and low demand for supporting elements.
Detechment of the electric part from the light emitting module opens new areas of application.
REMOTE LASER EXCITATION
CONCENTRATED OUTPUT INTENSITY
COMPACT & FLEXIBLE
HARSH OR HAZARDOUS ENVIRONMENT FRIENDLY
Remote Laser Excitation
All parts connected to the external power source are remote to the head of the light source, where the light output is generated
Compact & Flexible
Laser is delivered to the phosphor through fiber optics encapsulated in a flexible wire allowing high degree of freedom in design
Compact Light Emitting Head
Single crystal phosphor delivers high light output in a small surface while maintaining high resistance to higher temperatures and harsh environment (chemical, pressure)
Allows various architectural, industrial, military, medical, automotive, aerospace, naval, extreme outdoor and hobby applications.