Detection units for electron microscopy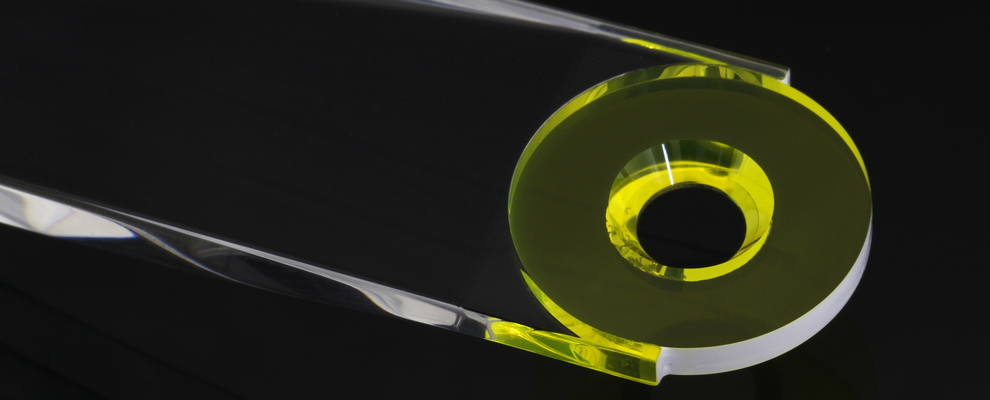 Single crystal based detection units for electron microscopy combine the scintillation characteristics of the single crystal scintillator with a lightguide
Key properties
We produce and deliver a range of detection and imaging units based on our own unique scintillation materials
Very good luminescence efficiency
Unlimited operating lifetime
OEM production, testing and certification
Production range of microscopy detection units covers detectors for scanning (SEM) and transmission (TEM) electron microscopy.
SEM detectors
SE (secondary electron) detection

Flat scintillator
Conical Geometry (higher light output)
On optical fiber (miniaturized)

 
BSE (back-scattered electrons) detection

Annular
Segmented
In-lens (small aperture down to 0.3 mm)

 
CL (cathodoluminescence)

universal quartz lightguide working at any working distance
parabolic

 
TEM detectors
STEM detectors
 
TEM detectors

Imaging systems based on thin single crystal screens on FOP

 
Crytur cooperates closely with customers on the design and development and can also deliver special detector designs according to the custommers needs.
Crytur also provides a solution for SEM upgrades. See REBEKA™ to learn more about the motorised vacuum detection system with read-out electronics. 
Lightguides
Crytur produces many types of light guides for different detectors and detection units. A variety of raw materials are used depending on the scintillation material and application:
PMMA with enhanced UV transmission

quartz glass

sapphire
Other materials can be used on request.
Functional coating
The detection scintillator surface is coated to prevent charging, to increase the light output and to protect the scintillator surface.
Conductive coating
Al (for light-tight coating, detection surface)

ITO (detection surface, high chemical and mechanical resistance)

CRYTUR low-energy coating (detection starting from 500V)
High reflectivity / Anti-reflection / Protection
Al (high reflectivity)

ITO (internal total reflection, mechanical resistance)

Au (stop layer)

MgF2 (anti-reflection)